DOWN BY THE RIVER STYX Webset Graphics by M. Buck
Copyright © 2005-Until Hell Freezes Over

All of my sets are "Donation-ware". These are not free graphics. Both personal and commercial users please read Terms of Use.

<--- Back to set selection page.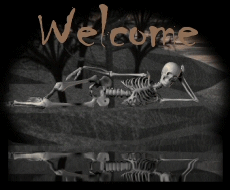 Divider




You may use this button to add your own text.





Banner Blank





Optional Background Graphic


Need some basic BARE BONES coding for this set?
Cut the coding from the box below and paste it to your webpage. This coding is only for the table layout and scrollbar effects, you will need to upload the images to your website and code in the image filenames.





Background Set by Frightbytes
If using any or all of this webset please use the linking button provided or a text link back to this site.