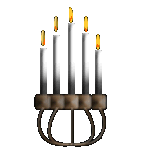 ~ Halloween All Year ~

A special Fiend has invited you to an open house.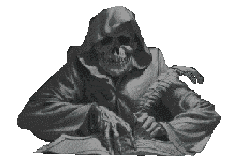 A Virtual Haunted Open House that is.

Time: Now to Eternity
Attire: Body Bag Optional
BYODC: Bring Your Own Death Certificate
R.S.V.P. - Click on Toe Tag

Are you Hungry for a little Fright?
Celebrate our 18th year online!
We will be serving up horror
BYTE by BYTE.
Please join us at FRIGHTBYTES.
The Toe Tag is your door pass.





Your mission?
Check into a Haunted Inn.
Explore the dark secrets of Salems Marsh Asylum.
Explore the Boarding House.
Survive a Zombie invasion.
Find and save the lost souls.
Journey through Purgatory.
Unearth lost treasures.
Come face to face with the Boogeyman.
And, finally send evil back to where it belongs.
Join us. Bring a friend.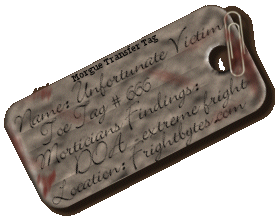 Click on your toe tag to enter.

Your hostess: The Spooky Webmistress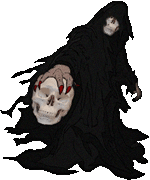 To send this invitation to others simply cut and paste the url into your email or instant messaging program.


A Virtual Haunted House




Original Horror Graphics
"Are you hungry for a little fright?"